DDWRT Info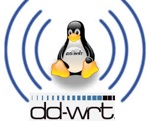 DD-WRT is a Linux-based firmware project developed to upgrade and enhance wireless Internet routers. This open-source firmware was developed for specific router models and is used as a replacement for the factory default firmware. This modification lifts restrictions built-in to the default firmware, providing advanced capabilities to make your Internet and Home Network more controllable and versatile.
Here is a short list of the top features and benefits of DD-WRT:
 
1.       IPv6 support. With IPv4 addresses becoming increasingly scarce, you'll appreciate DD-WRT's built-in IPv6 support.
2.      Advanced Quality of Service controls are available on some DD-WRT builds.
3.      A highly configurable and very powerful firewall that is based on  iptables firewall construction. You can easily edit the iptables  firewall via DD-WRT's interface.
4.      DNScontrols such as DNSmasq, which allows simplified DNS  configuration behind the firewall and makes host-name lookup faster. You  also get support for DNS providers such as No-IP, TZo, DynDNS and  others.
5.      The access point is visible only to your wireless clients, preventing inadvertently giving access to each client's shared files.
6.      Easy access to multiple source access-control solutions such as WiFiDog, HotSpot System, ChilliSpot and others.
7.      Mmore extensions. You can add  functionality far beyond the original limitations of the router, such as  external USB connectors.
8.      DD-WRT plays well with VPN. Instead of configuring each of your devices to connect to a VPN you can configure the router itself to connect over VPN, protecting all devices on your network.
9.      And much more!
Some DD-WRT  Highlights: